"Life On a Liberty" Drawings by LTC Anthony Ruppersberg
The 37th DVA is thrilled to share a series called "Life On a Liberty" made available to us by member Anthony "Tony" Ruppersberg, HQ Co 37th ID & HQ 1/166, and his daughter Toni (Ruppersberg) Frazier, the son and granddaughter of LTC Ruppersberg.
The following article that included numerous drawings ran in The Columbus Sunday Dispatch, Columbus, OH, January 7, 1945. It was written by Dorothy Todd Foster:
Relaxing aboard a Liberty ship en route home after two and a half years in the South Pacific, a young Columbus doctor turned his hand to the thing which is second only to his devotion to medicine-drawing.
The result was a series of sketches pictured here, the work of LTC Antony Ruppersberg, Jr. who left in May 1942, for the Fiji Islands where he commanded an Army base hospital and was serving as a base surgeon when he left for home.
He calls the drawings "Life On a Liberty." Some of them are caricatures; others show strikingly beautiful South Pacific Scenery.
A general practitioner, LTC Ruppersberg was preparing to specialize in obstetrics and gynecology when he was called to active duty with the Ohio National Guard in October 1940.
Even as a student at Jefferson Medical College, Philadelphia, he mixed drawing with his studies, doing illustrations for articles in various medical journals.
He laughs now to recall the suddenness of his decision to become a doctor. It was in a class in biology at Ohio State University, a course he disliked heartily. The professor was demonstrating how a frog's heart has three auricles, while a huma heart has four. Intrigued by the difference, he resolved at that moment to become a doctor.
As commander of the base hospital in the Fijis, LTC Rupersberg saw the first casualties from Guadalcanal's bloody battles, members of the heroic First Marines, and helped nurse them back to health thanks to blood plasma, sulfa drugs, penicillin and other "God-given advances" in medicine today.
This Christmas marked the first time LTC Ruppersberg has spent Christmas with his wife and five-year-old son Jimmy and his parents Mr. and Mrs. Anthony Ruppersberg. At present he is in Miami, FL, awaiting reassignment.
Editor's Note: Additional drawings from "Life On a Liberty" will be featured in future issues of the newsletter.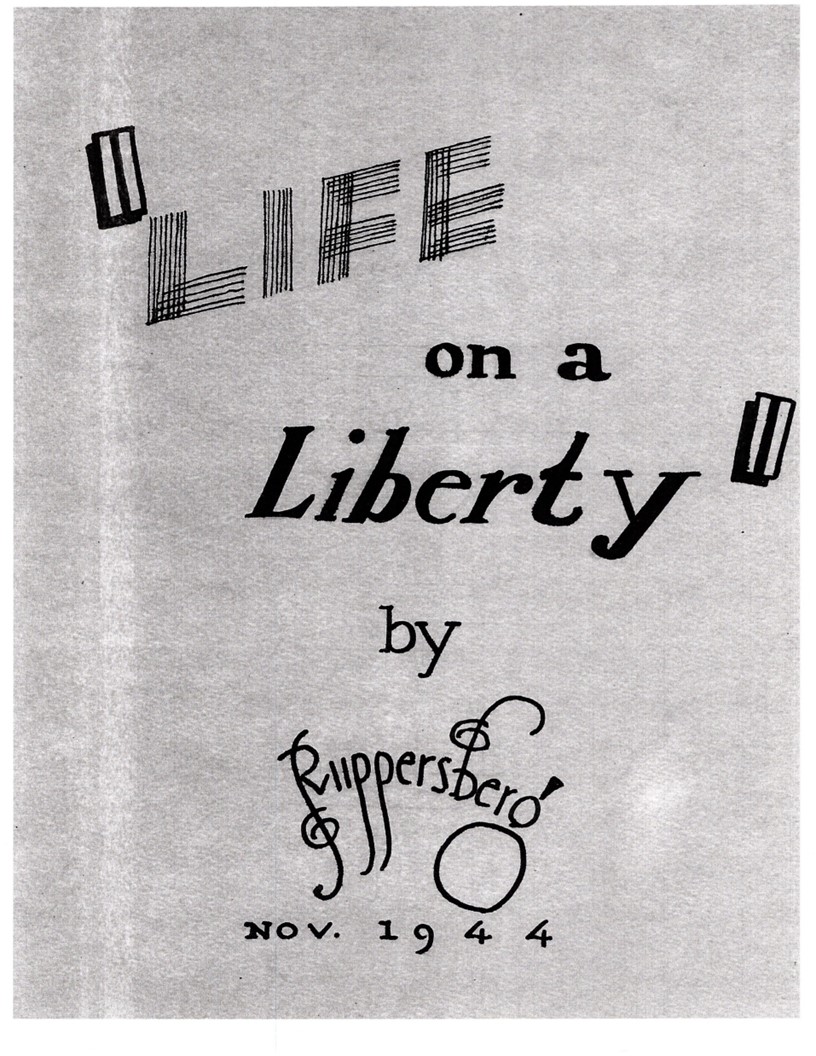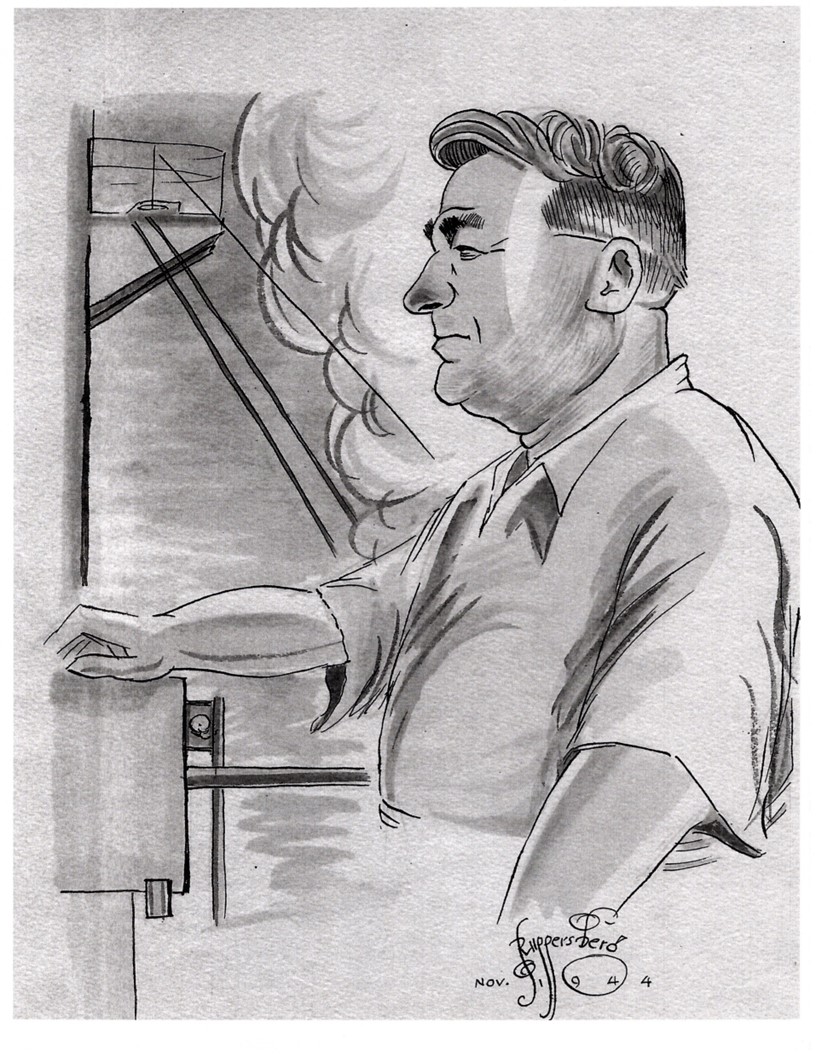 CAPT A.J. Wallin, Finnish-born Merchant Marine Master of the Liberty vessel, sailed all seven seas over 44 years.
Has two children and twin grandchildren in San Francisco. His son is on a sub.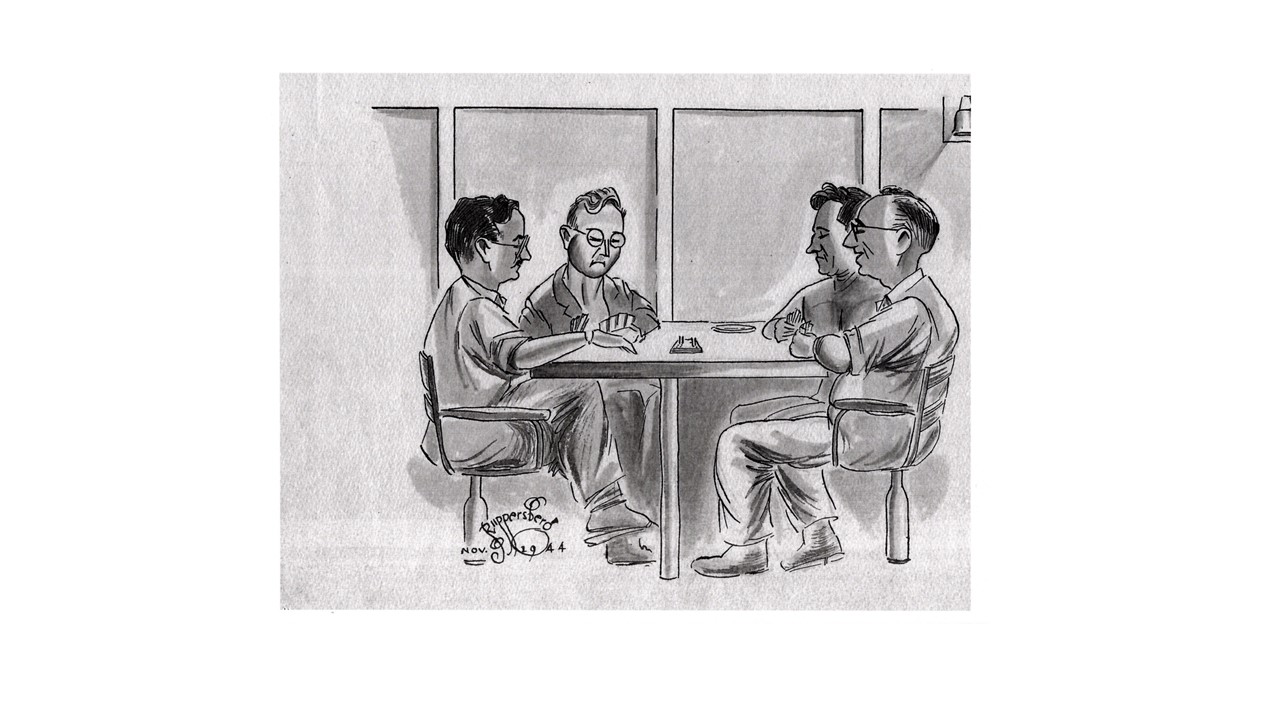 Cribbage players in the Officers Salon, while away long evening blackout hours as ship plods on gauntly through darkness.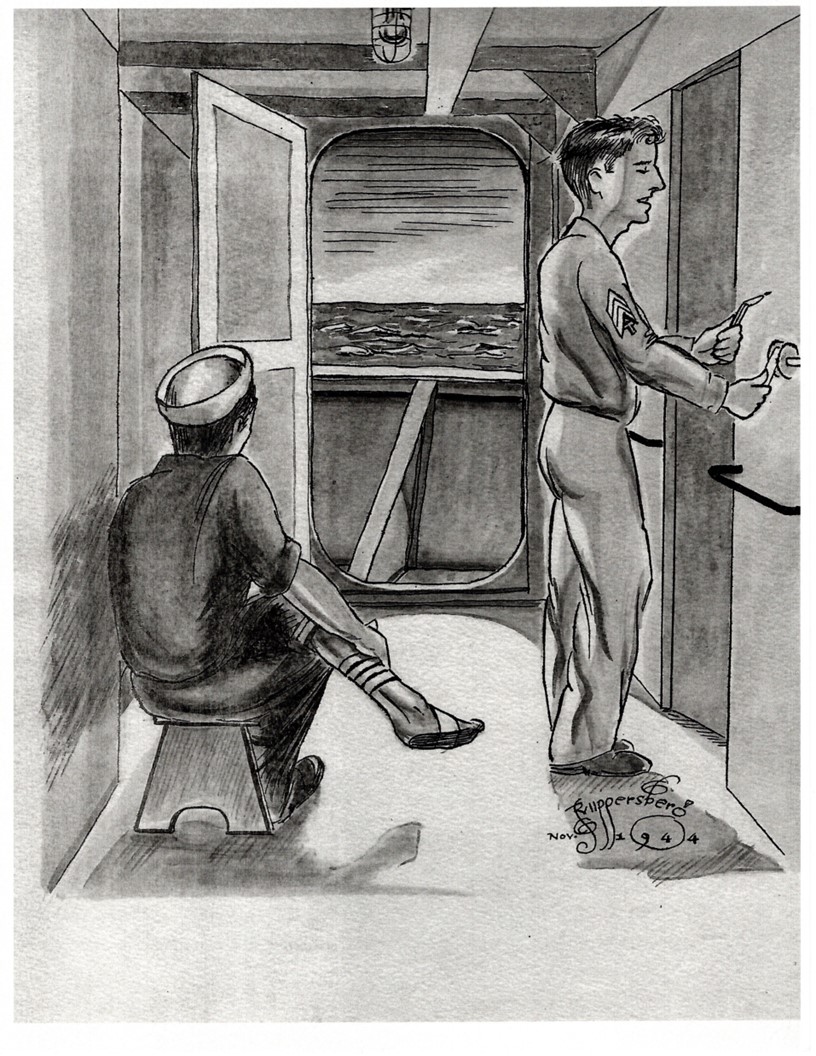 Medical care for personnel aboard is handled solely by competent Army Medical Crops T/4,
although Merchant Purser also has training in First Aid.
The sergeant holds forth at Sick Bay in aft fo'castle. Crew members call him "Doc."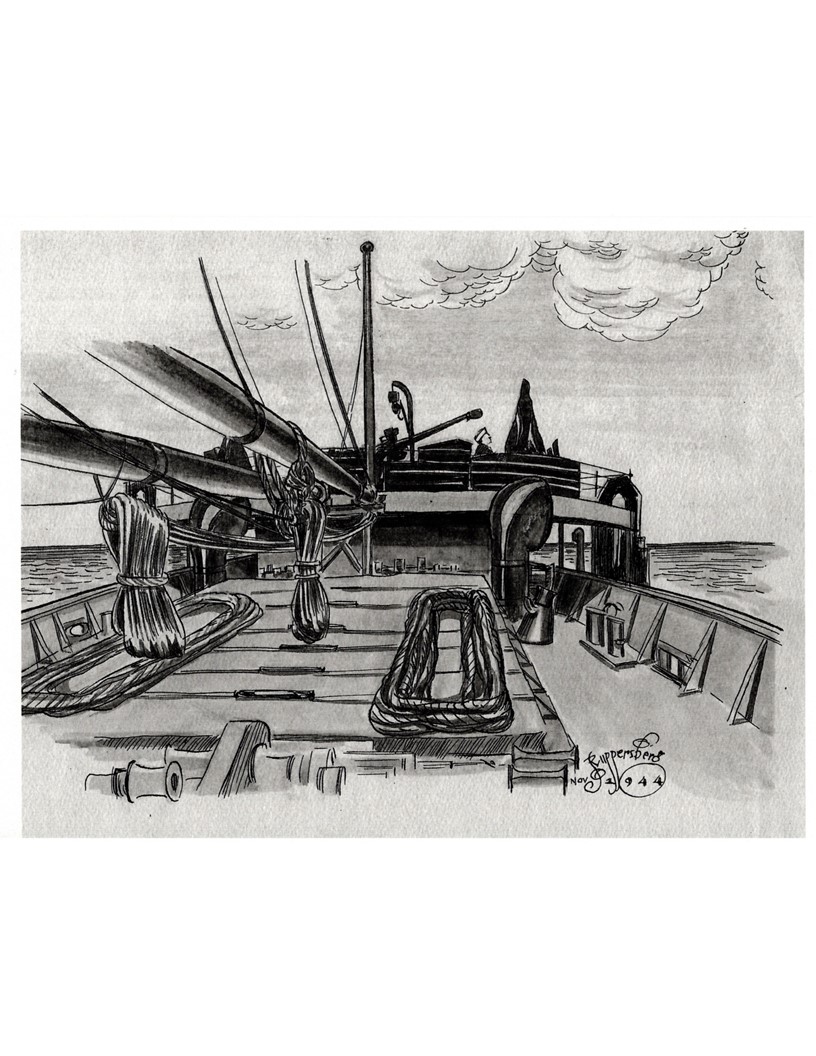 Protection of ship wholly dependent upon alertness of attached Navy Armed Guard.
Hold forth at various locations, one of which is Gun Crew's fo'castle aft with turrets.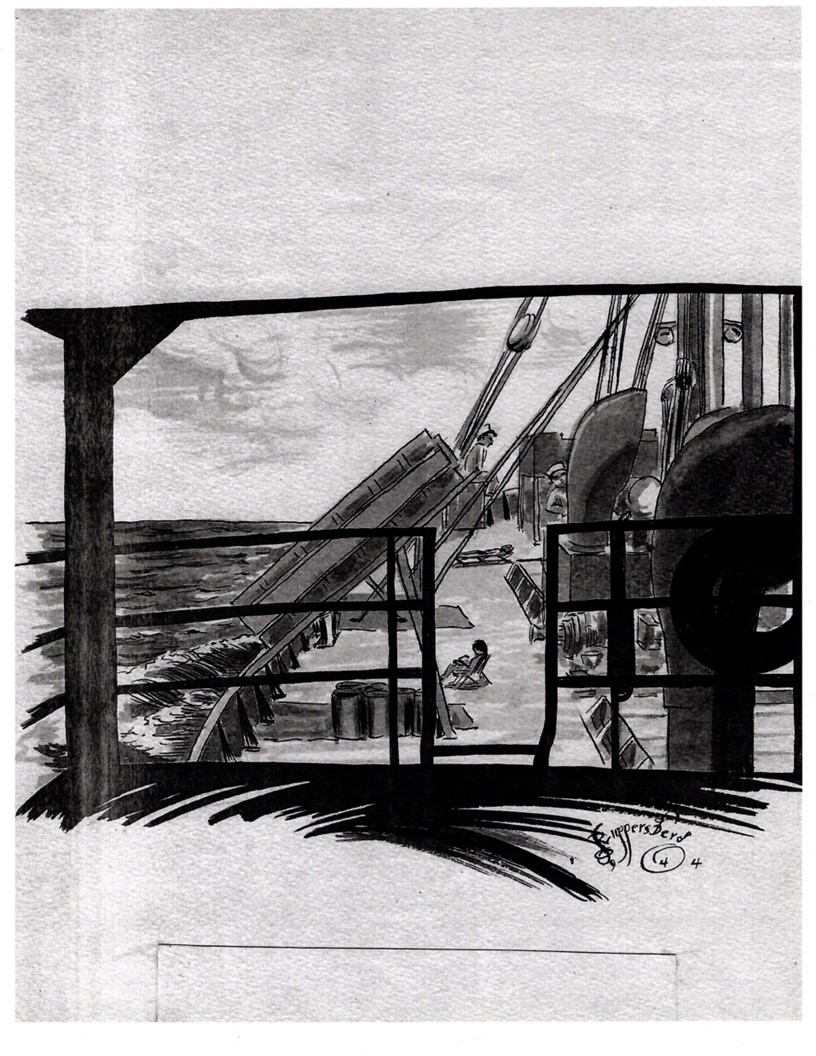 Quietude and tropical warmth of South Pacific afford leisurely sun-bathing for a few passengers,
working hours for crew. View from boat deck.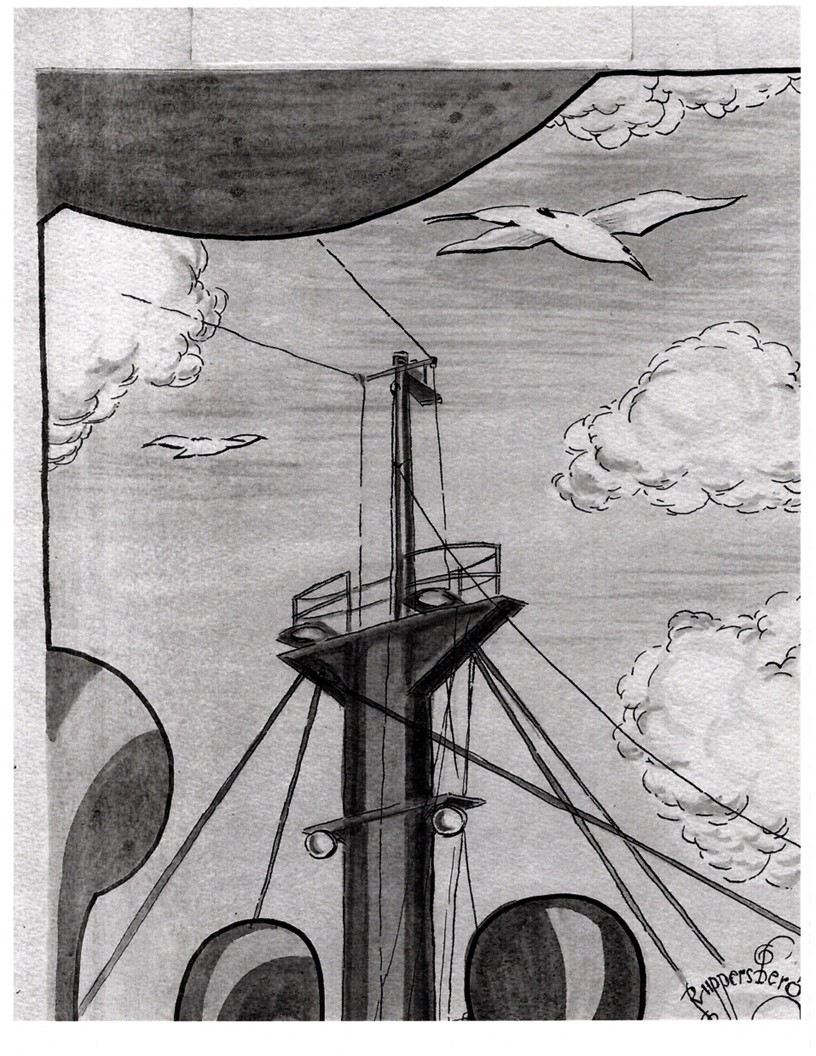 Far from land ship is accompanied by graceful, tail-less Boatsawin's Birds,
glad for flying-fish to be frightened from sea to afford them a meal.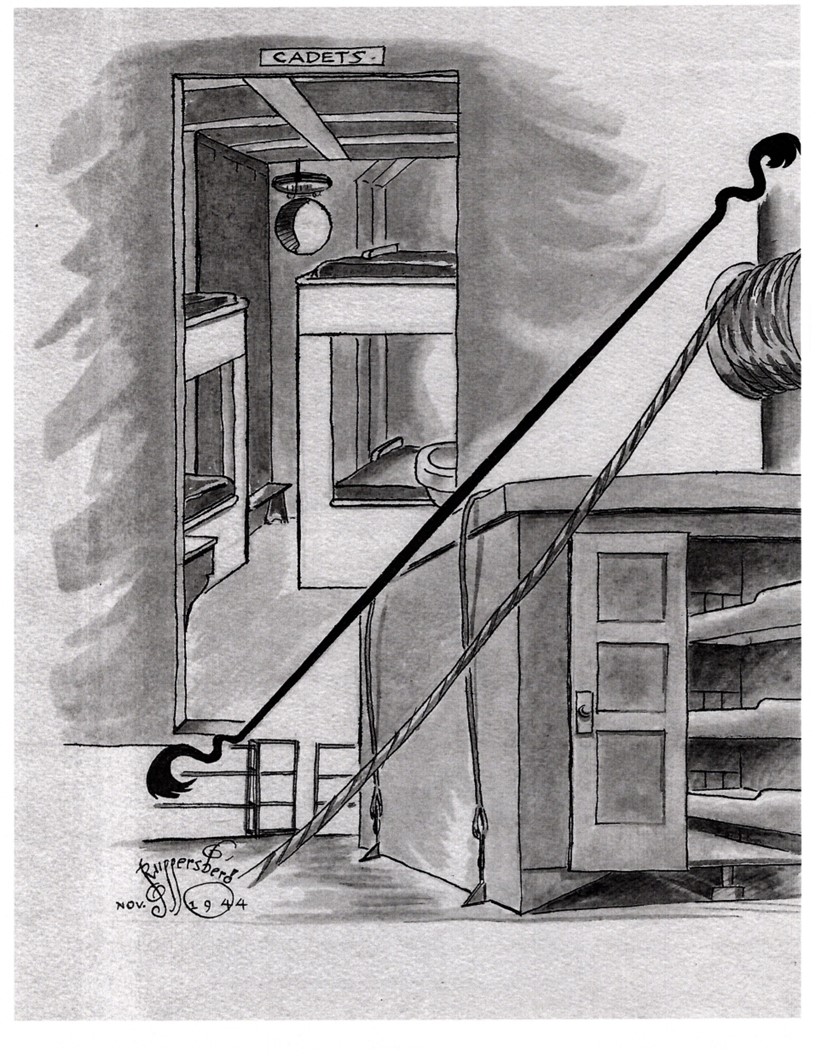 Quarters aboard are adequate, not capacious. Offers passengers take over vacated fo'castle near boiler room, amidships.
Enlisted passengers sleep in airy portable building, affectionally knowns as the Dog House.
Passengers have the freedom on all decks except bridage.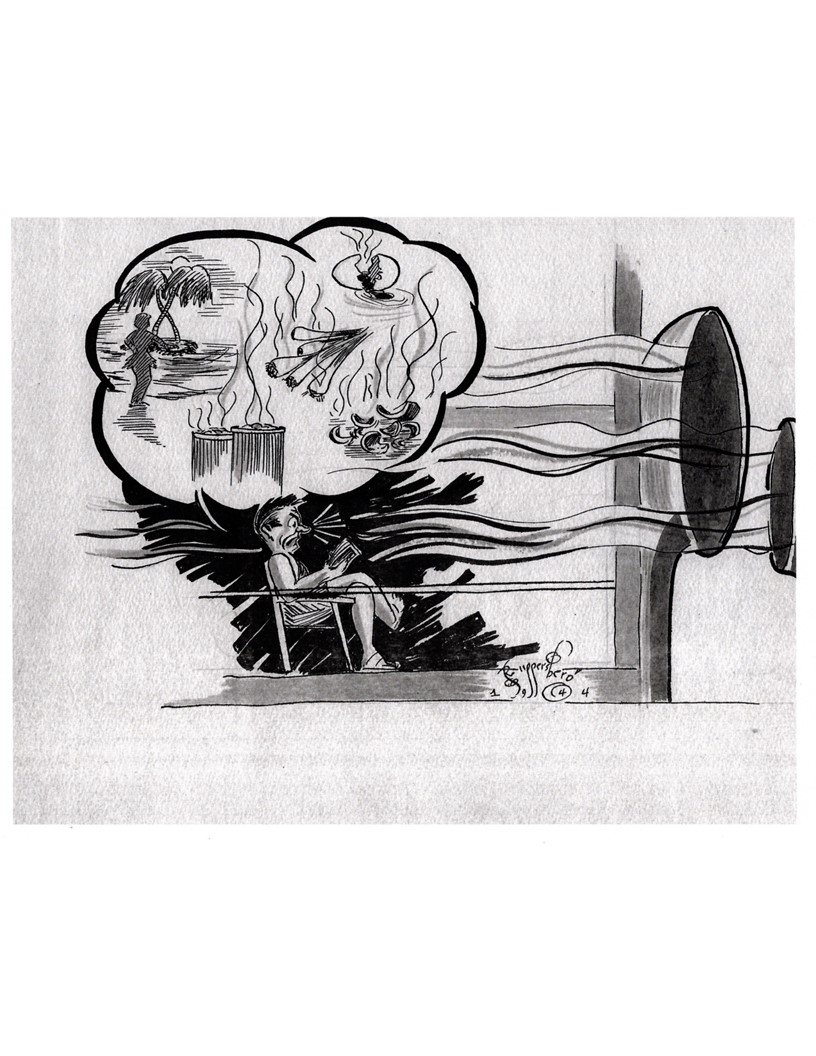 Reading, most popular pastime, frequently interrupted by conflicting orders awakening reminiscences fond and otherwise.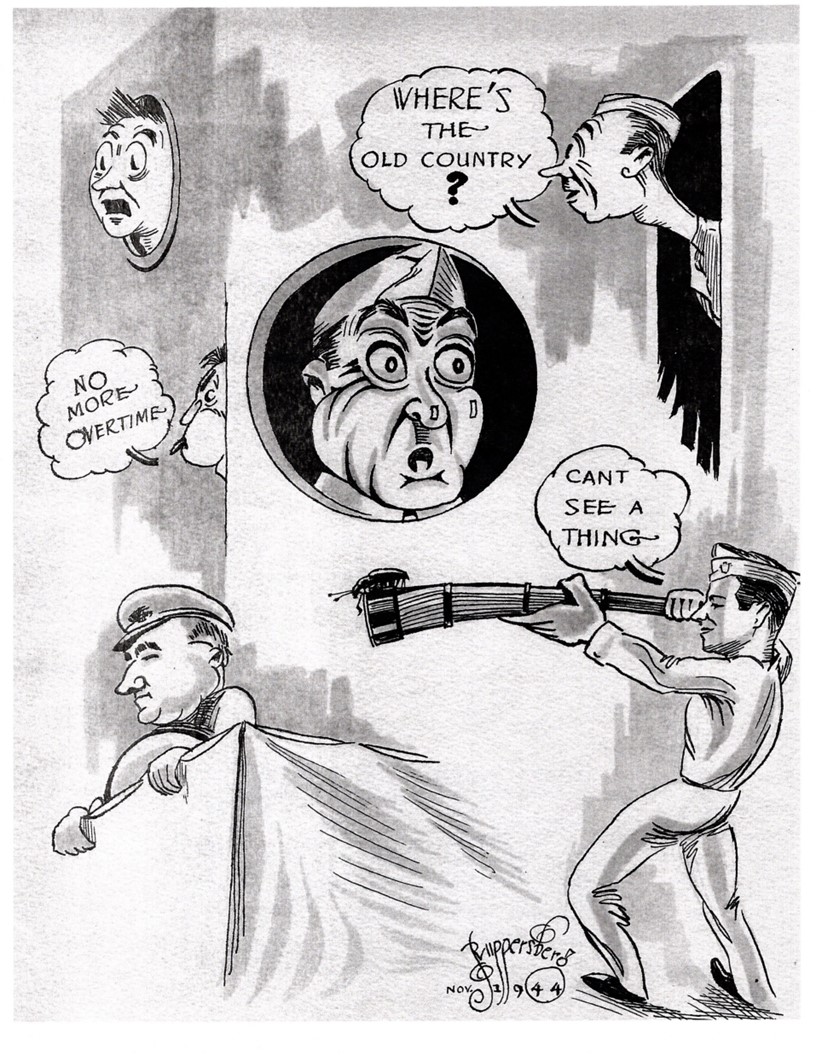 Land is announced two days ahead and rare maritime disease-"channel fever" is observed.
Evokes multiple odd expressions from both crew and passengers.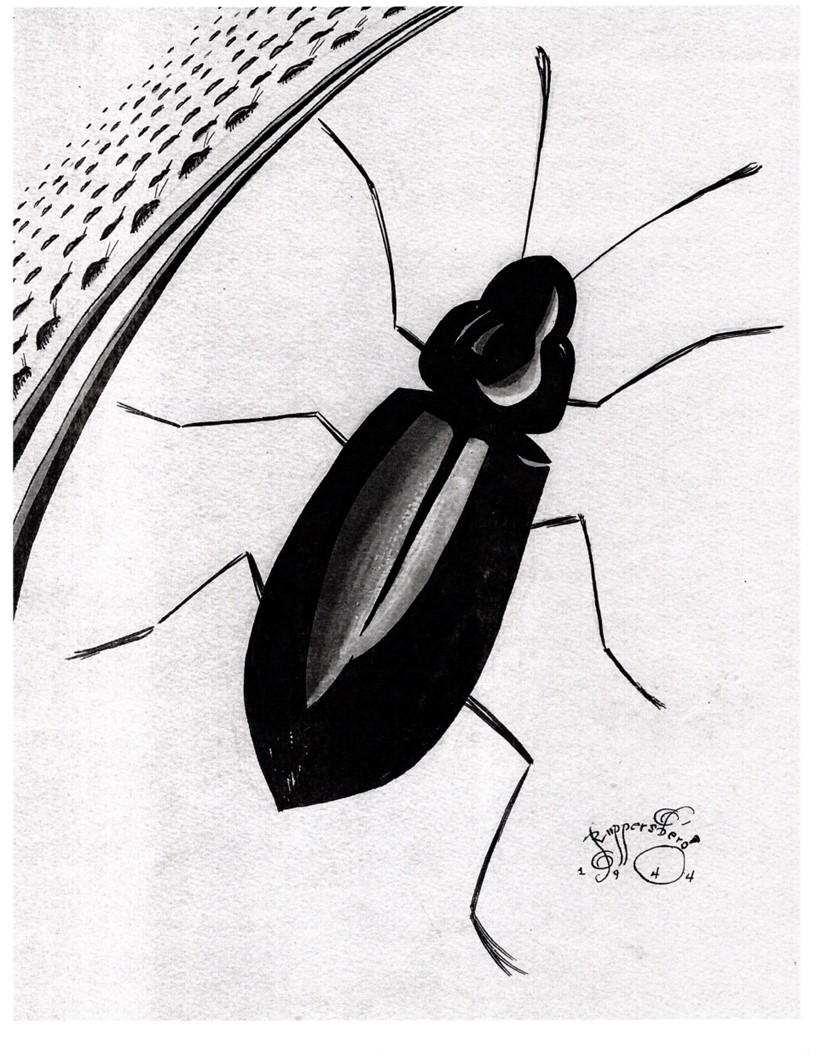 Tiny Corpa Bug lives in and on tons of special cargo.
About one quarter of an inch in length it is harmless but annoying to humans.
Ship is literally alive with them until cold latitude is reached.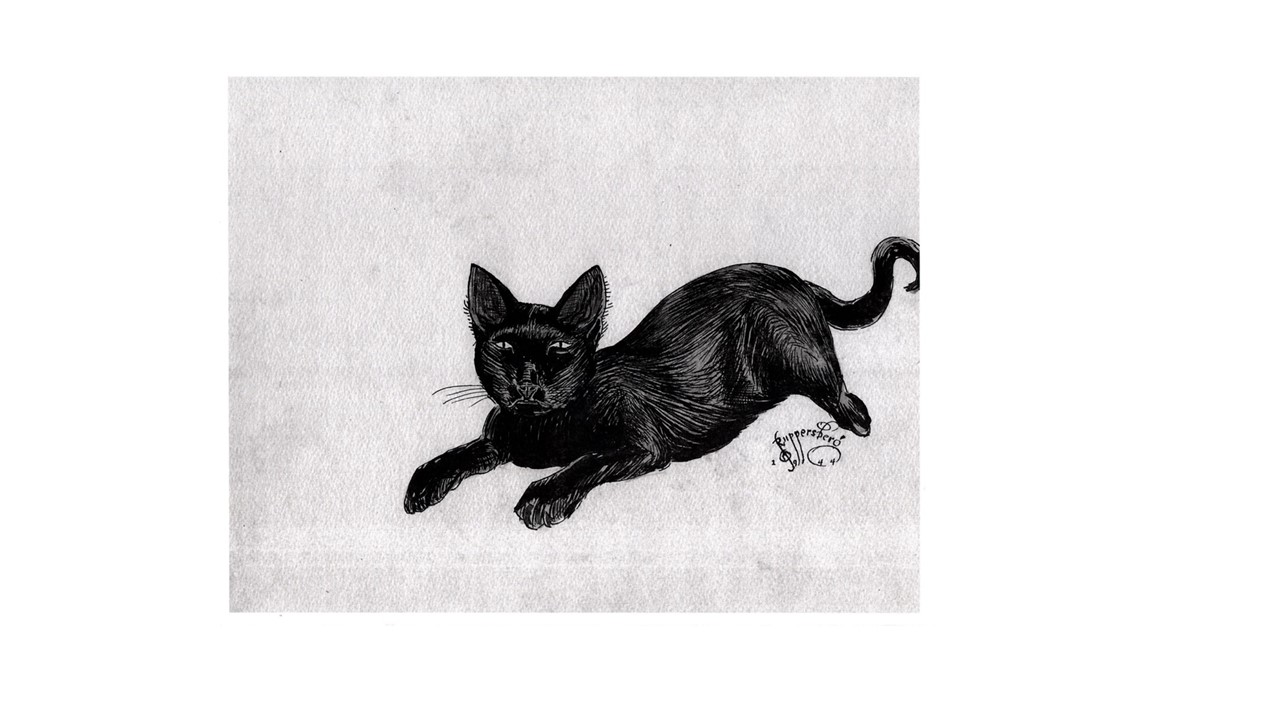 "Julie" ship's mascot, five-month-old had never seen ashore since she first boarded the vessel as a handful of a kitten.
Ship sailed to most South Pacific ports.